Mediterranean Ocean Acidification Hub
The Mediterranean Ocean Acidification Hub is a network that connects Mediterranean scientists who are working and are interested in ocean acidification in the Mediterranean Sea.
The Global Ocean Acidification Observing Network (GOA-ON) has encouraged grass-roots formation of regional hubs to foster communities of practice for the efficient collection of comparable and geographically distributed data to assess ocean acidification and its effects, and to support adaptation tools such as model forecasts.
The OA Mediterranean Hub includes scientists from fourteen countries in the region: Algeria, Croatia, Cyprus, Egypt, France, Greece, Italy, Lebanon, Malta, Morocco, Slovenia, Spain, and Türkiye.
If you would like to become part of the Mediterranean regional hub, please contact Dr. Abed El Rahman Hassoun: abedhassoun@cnrs.edu.lb.
Improve the communication between the Mediterranean OA members to better study and understand the ocean acidification and its consequences in the Mediterranean through collaborations and projects
Promote community "best practices" consistent with GOA-ON
Support the Mediterranean OA community via capacity building and trainings
Work together as a community to provide OA related messages (social, biological, and physical impacts and implications of ocean acidification) for policy-makers and the public
Ocean Acidification Monitoring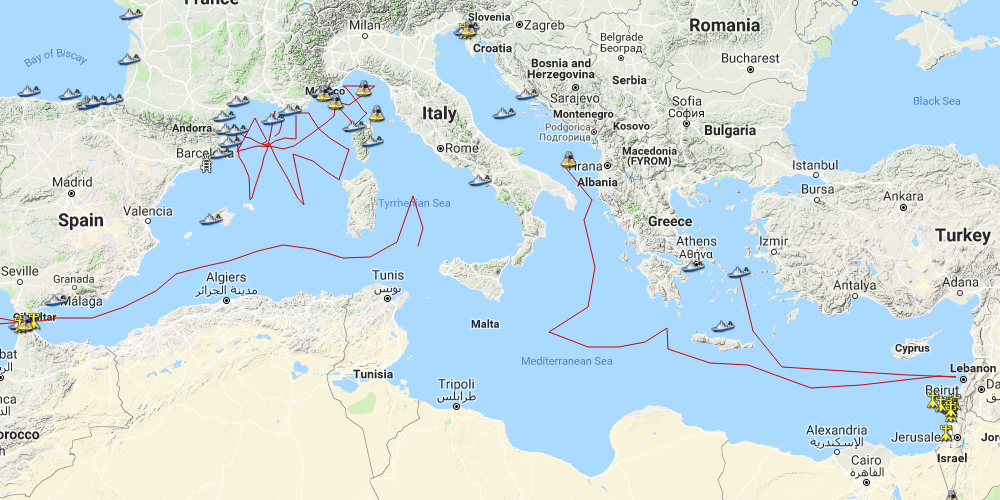 Dr. Abed El Rahman Hassoun
The National Council for Scientific Research
Lebanon
abedhassoun@cnrs.edu.lb